American Express Announces Financial Inclusion Efforts at SXSW 2014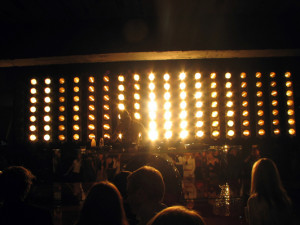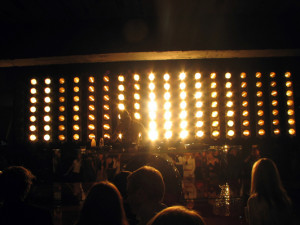 The annual South by Southwest Festival (SXSW) in Austin, Texas has earned a global reputation as a place where talented bands and filmmakers go to do something special. Now it's American Express's turn to go big. At this year's SXSW Interactive Festival, the technology arm of the sprawling event, American Express unveiled several major initiatives to both shine a spotlight on the needs of the tens of millions of Americans who are not well-served by the current financial system and to do something about it.
Appropriately enough, American Express chose SXSW as the place to show a trailer to a movie it is helping produce. The film, Spent: Looking for Change, premiering this summer, is a documentary that tells the stories of ordinary Americans who are frozen out of the traditional financial system. Forced to rely on expensive options like payday loans and money orders, the movie shows how time-consuming and costly it is for an estimated 70 million Americans to move money around and pay bills, tasks that people with bank and credit card accounts take for granted. "Not having a bank account makes it incredibly difficult to manage your day to day finances, it often means you can't establish credit, and therefore can't buy a home, finance a car, or take out a student loan," says Davis Guggenheim, the executive creative director and the filmmaker behind An Inconvenient Truth and Waiting for Superman.
While the film is meant to raise awareness for the problems faced by Americans not served by the mainstream financial services industry, American Express's other announcements at SXSW are meant to find solutions. One of the company's new efforts will be to devote funding to technology startups focused on improving the options available to the financially disenfranchised. Specifically, American Express Ventures, a Silicon Valley effort targeted at finding technology innovation in financial services, will seek out technology startups that provide people greater access to capital, promote savings and develop new credit building models.
In addition, American Express announced the establishment of a Financial Innovation Lab. Set to begin work this June, the lab will give researchers, technologists and professionals working with the underserved an opportunity to work together and share ideas and solutions.  "We want to help modernize traditional banking and advance the next generation of products. By supporting new technology as well as the work of researchers and promising startups, I believe we can bring more people from the margins to the mainstream," says Dan Schulman, group president of Enterprise Growth at American Express.
There's also plenty of self-interest in American Express's announcements at SXSW. The company has released low-fee prepaid debit card products, Serve and Bluebird, over the past few years and has made no secret of its efforts to grow its business by meeting the needs of America's unbanked and under banked.
To view the trailer and to find out more about American Express' commitment to improving financial inclusion visit: www.spentmovie.com.
For more information, check out the video below.  This this great video by Dan Schulman of Amex as he discusses the issue of financial inclusion is quite an eye opener. the trailer link and the video below.
After watching the trailer and the video, share your thoughts in the Comments section below.  We would love to hear from you.  Also, please help spread the word.  Tweet, Like, Share.  It is information worth sharing.