About Us
BestPrepaidDebitCards.com was launched in March of 2013 by co-founders Curtis Arnold, founder and CEO of CardRatings.com, web editor extraordinaire and public relations guru, and Shane Tripcony, former CTO of CardRatings.com, all-around web marketing and development guy and Pay-Per-Click specialist.
They saw a need in the marketplace to help educate consumers about the best deals in the prepaid debit card space and to expose high fee prepaid cards. They have already had some initial success in exposing celebrity prepaid cards with an infographic that was linked to from Yahoo Finance and MarketWatch (of the Wall Street Journal) in 2013 and another related article that ran in 2014 in the Wall Street Journal; it also led to a video on WSJ Live.
Their consumer advocacy efforts have expanded into other areas as well. Recently, they have also helped expose a conflict of interest that has existed for years between most online credit card sites that rate and review cards and the card advertisers that typically fund such sites.  They exposed this "dirty little secret" through a very insightful Wall Street Journal/NASDAQ article.
On a similar note, they didn't see many sites focusing exclusively on the prepaid card space and noticed a lack of objective data about individual card offers. To that end, this site now boasts more card data fields than any other site (based on our own research). In other words, you could reasonably argue that we are the most comprehensive source for comparing prepaid card offers, and we wouldn't argue with you.
Along the way, they have also recruited some excellent writers to help develop the website. Click here for our authors page.
Biography: Curtis Arnold

In 1998 Arnold founded the consumer financial site CardRatings.com and, in so doing, pioneered the concept of rating credit cards. CardRatings.com was acquired in 2008 by Quinstreet, Inc. (QNST), a Silicon Valley based Internet marketing firm. In 2008, Arnold published How You Can Profit from Credit Cards: Using Credit to Improve Your Financial Life and Bottom Line with FT Press. Arnold also co-authored a book on person-to-person lending entitled The Complete Idiot's Guide to Person to Person Lending (Alpha Books/Penguin Group USA, April 2009), part of the The Complete Idiot's Guide to… series of reference books.
Arnold is often interviewed and quoted nationally regarding consumer credit issues and currently serves as the Editor in Chief and primary spokesperson for CardRatings.com.
Arnold graduated from Ouachita Baptist University in 1992 after being awarded one of Arkansas Governor Bill Clinton's Governor Scholarships. He pursued graduate studies in business at the University of Texas at Dallas.[1]
Arkansas Business, a weekly journal, selected Arnold as a "Top 40 under 40" business leader in 2005 and named him one of 25 people that will shape Arkansas over the coming decades in 2009. According to Arkansas Business, this award recognizes "intriguing business and political leaders who bear watching."[2]
Curtis is actively involved in community outreach efforts. He is the chair of the Arkansas Jumpstart Coalition for Financial Literacy and the executive director of the Bill and Sharon Arnold Family Foundation.
On a personal note, Curtis is happily married and has 6 kids (that's not a typo)! He also serves on the Board of Trustees for Ouachita Baptist University and is an active member of the Summit Church in North Little Rock.
Biography: Shane Tripcony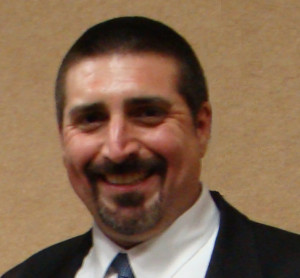 In 2000, Tripcony founded Tripcony Consulting, a small, focused web marketing firm dedicated to helping clients improve their online presence, general marketing and customer acquisition. In 2000-2001, Tripcony consulted with Thinking Investments, a startup in the Boston, MA area and was a primary part of a creative team that helped secure $10-$20M in second round financing to develop online financial and investing tools for consumers and brokers. From 2001-2007, Tripcony led and directed the web marketing efforts for the University of Arkansas Medical Sciences (UAMS), one of the state's largest medical centers and college campuses. Tripcony joined CardRatings.com as their Chief Technology Officer in 2007 and led the efforts for web design, development and technology implementation. After the acquisition of CardRatings.com in 2008 by Quinstreet, Inc. (QNST), a Silicon Valley based Internet marketing firm, Tripcony directed search engine Pay-Per-Click (PPC) marketing for the credit card and deposits verticals within the company, managing over 200,000 keywords and growing revenues 15X over three years and improving margins from -20% to positive territory ranging from 15-30%. From 2008 to present, Tripcony has been consulting with Curtis Arnold in the review of angel investing opportunities.
In 2012, Tripcony co-founded Arkansas Tech Angels with Curtis Arnold, a hybrid venture capital organization that invests primarily in early stage technology and Internet companies.
On the personal side, Tripcony is happily married with two children, being blessed with a boy and a girl, and he has lived in Little Rock, Arkansas most of his life. He is active in his son's cub scout adventures as an assistant den leader and can be found many early morning Sundays grinding fresh, roasted coffee beans and prepping for the day's coffee shop patrons at Summit Church in North Little Rock.
Summary

Name
Website
Job Title
Founder, CardRatings.com, BestPrepaidDebitCards.com
Company
Best Prepaid Debit Cards.com