A Card Level View Of The Economy Indicates Consumer Confidence On Upswing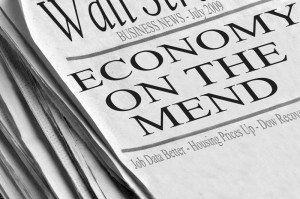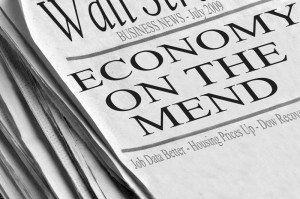 It's safe to say that we all have economic indicators that we like to examine in order to gauge the health of the overall economy.
By Shane Tripcony
For professional economists and academics, of course, there are reams of data about arcane sounding things like durable goods orders that help them determine whether the economy in the U.S. is healthy or ailing. For regular folks, though, the way to divine whether the American economic picture is brightening or darkening is through more subtle observations, like whether or not a favorite restaurant is bustling or the presence (or absence) of "for lease" signs along main street.
But given the prevalence and use of credit cards in the U.S. economy, another solid indicator is the spending habits Americans have with their plastic. And that's just what the quarterly Chase Freedom Lifestyle Index reports by tracking and sharing exactly how users of the Chase Freedom credit card truly spend their money. Chase, which is the consumer and commercial banking unit of JP Morgan Chase & Company, insists that this is a better way to measure overall consumer trends – and hence, the all-important mood of the consumers who power the U.S. economy – than more speculative opinion polls and surveys.
The most recent version of the Chase Freedom Lifestyle Index, which measures spending from the second quarter of 2013, indicates that consumer confidence is on the upswing, albeit ever so slightly. Indeed, the index reports that year-over-year spending ticked up one percent from the second quarter of 2012 compared to the same time period this year. But once you dig down a bit more into the data, individual sectors of the economy seem to be doing both much better and worse than that general measure.
For instance, spending on things like sporting goods and museums both rose by seven percent year-over-year, along with lessons and classes and books, which rose by six percent and eight percent, respectively. Most striking was a 14 percent rise in spending in the costume retail category, which seems to point to a busy prom and wedding season. Still, not all categories saw increased spending. Spending on gas slumped by seven percent from 2012 to 2013, as did the amount of money shelled out for consumer electronics.
Even though no individual reading of the direction and strengths of the economy is complete by itself, this latest data dump by Chase adds to a growing body of evidence that the economy is moving (however slowly) in the right direction.