7 Savvy Tips for Choosing and Using Cash Back Credit Cards to Maximize Rewards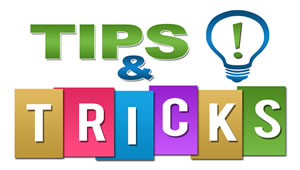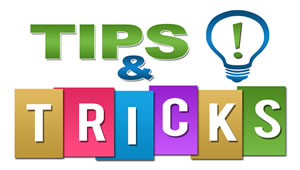 The bar has been raised. In terms of cash back credit cards, LendingTree's saying holds true, "when banks compete, you win." Or, at least you do in the current cash back card environment. It used to be that the common cash back reward was 1%. Now, we are seeing the most common is 1.5%. That is definitely good news for consumers. Below are some tips on choosing and using a cash back card to maximize your cash rewards.
HOW TO CHOOSE A CASH BACK REWARDS CARD
Deciding which is the best cash back rewards card for you depends entirely on how you spend your money. For example, if you spend a lot on groceries then you'll likely want a card that gives you the best rewards for groceries. You'll also want to take your goals into consideration. For example, is travel a big part of your life, or are you planning and saving for an upcoming trip? Then you may want to consider a cash back card that maximizes your cash back such as the Citi Double Cashback Card which pays out a generous 2% cash back. IF air miles are more your thing, you may want to look for a card that provides bonus points at signup and offers a great point accrual system that allows you to use those points for travel.
Other things to consider include fees. Each card comes with a different list of fees, so make sure to read the terms of service before applying.
You'll also want to know whether you qualify for a card before applying. Applying and getting rejected for too many cards at once can seriously harm your credit score. Make sure you're realistic when applying and that your credit score is good enough to qualify for the card.
TYPES OF CASH BACK CARDS
You'll find three types of cash back rewards, in the order of ease of use:
Unlimited cash back – This is by far the simplest form. Unfortunately, you usually won't find the very highest 5%+ rewards this way, but you can find some great cards that get you 2-3% or more in some popular categories.
Cash back with limits – This is more commonly found for the higher percentage back offers. Basically, this is where a card limits the cash back you can earn by putting a cap on the spending which earns the cash back. Limits are found in one or more specific categories or the card as a whole.
Quarterly rotating categories – These are the cards with the brightly advertised 5% rates. It's easy to fall for attractive offers such as these. Who wouldn't want 5% back? Here's where you read the fine print. Although you can earn the 5% rate, it may take some work on your part. Instead of automatically getting the higher rate, you may have to opt in to categories each quarter manually. Of course, there will be limits at this rate and you can max out this rate and then drop to a lower rate.
BEST PRACTICES FOR USING YOUR CASH BACK REWARDS CARD
Stay on Top of Things: Change is constant. As your needs change so will the credit cards you use. Additionally, rewards programs are constantly changing. For example, airlines devalue their points or mergers happen that can make reward programs less rewarding. The same can happen with cash back rewards. As such, you'll always want to keep an eye on term changes and point expiration. Don't be afraid to drop a card if it no longer fits your life.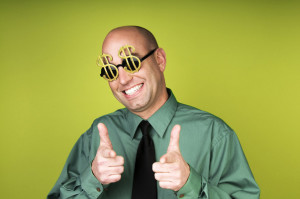 Savvy Tip: Put reminder notes on your calendar to help you remember these important expiration dates so you can take the appropriate action.
Watch the Categories and Activate Each Quarter Many cards have special offers such as 5% cash back for rotating categories. This quarter, it may be gas stations, UBER rides and taxis. Next quarter it could be on restaurants and dining. Most cards require you to activate the card for that particular quarterly offer. Keep up with those offers and try to use the right card at the right place.
Card to Consider – Discover it® Cash Credit Card: For new Discover cardholders, there is a very compelling offer that ties in nicely with their cash back offerings. They offer a 5% cash back on specific types of purchases that changes each quarter. Beyond those, all other purchases get 1% back. At the end of the first year, Discover will double the amount earned during that time. This means all the 5% category cash back earned becomes 10% cash back and the 1% base feature of the card essentially turns the card into 2% card for all other purchases. They currently offer a 12 month 0% APR on both purchases and balance transfers, albeit with the 3% balance transfer fee.
Savvy Tip: Label your cards that give you the most cash back for certain categories so you can grab the right card at the right place.
Actually Use It: The best way to accumulate points is to actually use the card! That simply means using your credit card more often. This makes some people uncomfortable, but as long as you spend within your means, you'll be fine. Additionally, you'll actually want to use the points you accumulate. Far too many Americans have point balances that go unused and run the risk of expiring. Besides, what's the point of accumulating points if you don't actually use them?
PITFALLS TO AVOID
It should go without saying, but the only way to really get the most bang for your buck with cash back rewards is to make sure you pay your balance in full each month. Otherwise, the interest will eat away or cancel out your points.
CASH REWARDS VS. MILES and POINTS CARDS
In the world of credit cards, choosing between cash back rewards and credit cards that help you rack up airline miles can be a conundrum. After all, out of all the types of discounts, rewards and points available, these two are by far the best types of programs. What's the point of saving 10 percent at Victoria's Secret if you can cash in on hundreds, if not thousands, via cash back or free travel?
The option you choose really depends on your lifestyle and goals. For example, do you have to travel for business? Is traveling something you truly value and enjoy? If so, you may want to go with a card that helps you accumulate airline miles. Otherwise, you may be better off with cash back. Some cards actually let you rack up both simultaneously.
Savvy Tip: When comparing miles cards, pay attention to the way that points are redeemed. On some cards, 25,000 points equates to 25,000 actual airline miles, but on a growing number of cards, 25,000 points equates to $250 worth of air travel purchase, whereas 25,000 actual airline miles may be worth more than $250.
Then, there are also hotel point cards which earn you free and discounted stays at a number of locations, and those can be quite valuable. On both airline and hotel point cards, there is usually some form of initial points bonus and/or a points bonus that occurs at a spend amount. Cash back cards offer something similar in a cash bonus of $100 or $150 for $500 spend in the first 90 days. I do admit to getting a card mainly for the $150 bonus. I knew I had $500 in things I could put on the card, and getting a free $150 was not too shabby. Here at BestPrepaidDebitCards.com, we hope you have an even more rewarding experience.
Click here for our picks of the Best Cash Back Cards for 2016.
Our Ratings/Disclaimer:
When reviewing these cards, we do our best to put ourselves in your shoes. We choose cards based on (lack of) fees, rewards and ease of use. In other words, if we wouldn't use these cards ourselves, we wouldn't recommend them. In fact, we do actually use cash back cards ourselves! 🙂
————————————————————————————-
Co-written by Curtis Arnold, a nationally recognized consumer advocate and founder of CardRatings.com, the pioneering website that started posting the first credit card ratings online around 20 years ago, and Shane Tripcony, personal finance blogger and web marketing consultant. They are the founders of BestPrepaidDebitCards.com, which provides ratings and reviews of prepaid cards and reward credit cards.