6 reasons to buy the teacher a prepaid gift card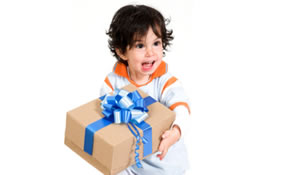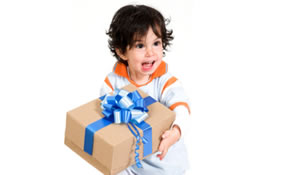 By Donna Freedman
Teachers get a lot of gifts in December. Some are formulaic: "No. 1 Teacher" coffee mugs, say, or plaques shaped like apples. Some are heartfelt: photos, handmade crafts, cookies decorated by sticky young hands.
Trouble is, teachers have way too many mugs, plaques, scarves/neckties, candles, pencil jars and picture frames. See, they're teaching 20 or more kids per year and such gifts add up – or, rather, they pile up until teacher donates them to the charity thrift shop.
One thing many educators say they'd love to get is a letter from a student (or his parents) thanking him or her for making a difference. This costs nothing but time, and it's a lovely gesture.  A holiday gift is a nice gesture, too. But in the current mindset of "Experiences, Not Stuff," why not give a prepaid gift card? Here's why.
1. It's payback. Chances are your child's teacher is spending his or her own money on the classroom. According to a 2013 survey from the National School Supply and Equipment Association, teachers shell out an average of $485 per year on stuff for their students – and 10 percent of them spent $1,000 or more. Yikes!
2. It's flexible. Sure, you could buy a specific gift card to a bookstore or educational supply shop – but a prepaid card gives the teacher a lot of leeway. She can use it at the hardware store to buy items for the science fair displays, or at the supermarket to buy ingredients for punch and cookies on Valentine's Day.
Technically she could use it on something for herself. Don't count on it, though: The Curse of the Teacher leads many instructors to view all gifts in terms of how they might benefit the classroom. (See "$485 a year," above.)
3. It's non-offensive. That candle and holder you bought at a friend's home party is pretty, but the teacher may have limited room for tchotchkes. (She may also dislike candles.) A gift certificate to The Body Shop might never get used because strong fragrances trigger her asthma. Or suppose you offer a mani-pedi gift certificate only to realize later that you have never, ever seen this teacher wear nail polish; for all you know, she took it as a criticism of her appearance.
4. It's non-caloric. Teachers get a lot of homemade treats as well as gift cards to the doughnut shop or the frozen yogurt place. But you don't know whether he or she is is on a diet, or has health issues that preclude treats.
5. It's non-caffeinated. Starbucks cards have become the coin of the realm lately. I even know a dentist who hands them out to patients kept waiting too long. However, not everyone drinks coffee or even tea.
Besides, your child's teacher may have one of those diet/health issues and the card wouldn't be a good fit.
6. It's not a coffee mug! Teachers don't need more of these. Really. Please.

Guest Author Donna Freedman contributed this article. Donna Freedman writes about personal finance for Money Talks News and other websites and magazines, and blogs at DonnaFreedman.com. This article was revised and jointly written by Curtis Arnold and posted on the Huffington Post here: http://www.huffingtonpost.com/curtis-arnold/low-fee-prepaid-gift-cards_b_6336082.html