5 Tips for Choosing a Prepaid Card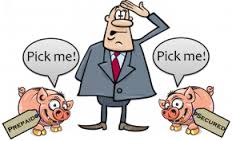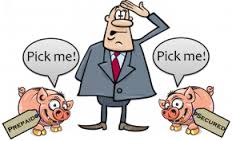 The good news is that there are a lot of prepaid cards out there – which also happens to be the bad news. Here are 5 Tips for Choosing a Prepaid Card.
When former President Bill Clinton was first running for The White House in 1992 his campaign team came up with a memorable mantra to ensure that the candidate and all his surrogates stayed on message. "It's the economy, stupid" was a reminder to turn any and all questions into a critique of the then ailing economy. It was so effective that it is now firmly entrenched in the political vernacular and gets trotted out every 4 years by Republicans and Democrats alike.
A similar laser-like focus would be helpful to anyone shopping for a prepaid debit card these days, albeit with the slightly different phrasing of "it's the fine print, stupid." While prepaid cards can offer convenience, safety and peace of mind, the truth is that they are by no means all created equal. In short, it matters which one you choose. While prepaid card providers don't charge interest or require a bank account, they do have varying fees and requirements.
No, taking the time to compare features of various cards to find the one that suits you best won't get you a seat in the Oval Office. But paying close attention to these 5 things will save you money and headaches.
1. Fees
Whatever your requirements, pay close attention to fees. Compare cards on all the costs you are likely to incur, not just the signup fee. Typically, a prepaid card comes with any or all of the following fees:
Signup fee. It's the one-time cost of purchasing a new card.
Monthly maintenance fee. The monthly fees for prepaid debit cards range from $0 up to about $10. Obviously, look for those that have either no fees or very low monthly fees.
Withdrawal fee. Think about how often you will use ATMs. If you withdraw cash frequently, choose a card that offers access to a large network of ATMs, and withdrawals that are free or low cost. If a prepaid card company allows free withdrawals at select locations, check to see if they are convenient for you. For instance, Wells Fargo's prepaid card allows for 2 free ATM withdrawals per month if you use one of the bank's own machines; after those first transactions, it costs $1 per withdrawal. Using a non-Wells Fargo ATM will costs $2.50 each and every time.
Transaction fee. This is the fee charged whenever you make a purchase using your prepaid card. While lots of cards don't ding you with a fee every time you make a PIN transaction, others charge as much as $1. If you are going to use the card frequently for small purchases, keep a close eye on those transaction charges.
Top-up charges. Many cards allow one free deposit each month and charge for subsequent top-ups. Look for a card that allows free deposits.
Overseas charges. There's some truth to the notion that everything costs more overseas. Many prepaid cards charge exorbitant fees for an ATM withdrawal outside the U.S., as much as $5 per transaction. So if you plan on taking a prepaid card to Paris for a vacation, you might want to think again.
2. Reload Convenience
Think about how you are going to manage your prepaid card account. Can you top up and view statements online? Does the provider offer a variety of reload options, such as banks, ATMs, convenience stores and discount stores?
Also, do you want to deposit money onto your card through monthly installments or on a pay-as-you-go basis? The latter can prove costly if top-up fees are high.
3. Customer Service
Make sure the provider offers 24/7 customer service — you don't want to be left without access to cash during critical situations. But when you ask about customer service, also be sure to ask whether it costs to get help. Some prepaid providers offer a couple free consultations per month and then charge for others; some charge for every single call.
4. Security
Ask the provider about their policies on fraudulent transactions. Is there any purchase protection or guarantee that you won't be held liable for charges that you didn't make?
5. Terms and Conditions
As much as it sounds like torture, read all of the terms and conditions carefully before applying for any prepaid card. It's the only way to make sure you will be able to use the card the way you want. Pay special attention to limits on pre-authorized transactions. These are transactions, such as at a gas station or a car rental company, when an estimated charge is made on a card before the actual amount is known. Some prepaid cards don't allow this, so be clear on that if you're thinking you'll use it to fill up at the gas station.